Description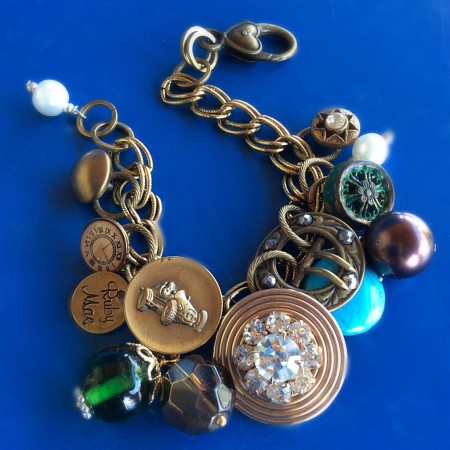 The centeriece car button is oh so cool.
8″ – 14 item one of a kind bracelet
This bracelet is set up to be worn on the right wrist.
The rhinestone centerpiece is actually a vintage button in excellent condition. The sportster car in high relief vintage button is oh so cool. The riveted metal buckle is from the turn of the century. The small domed button was most likely a military uniform button.
It's designed to be a tad too long so the bead dangles from the end.
It's a one of a kind item and will be named on my website gallery after the woman who wears it.
It ships gift boxed, next day via 1st class USPS mail.
Ships gift box, next day first-class USPS mail US $4.25, Europe & Canada $16.85