Description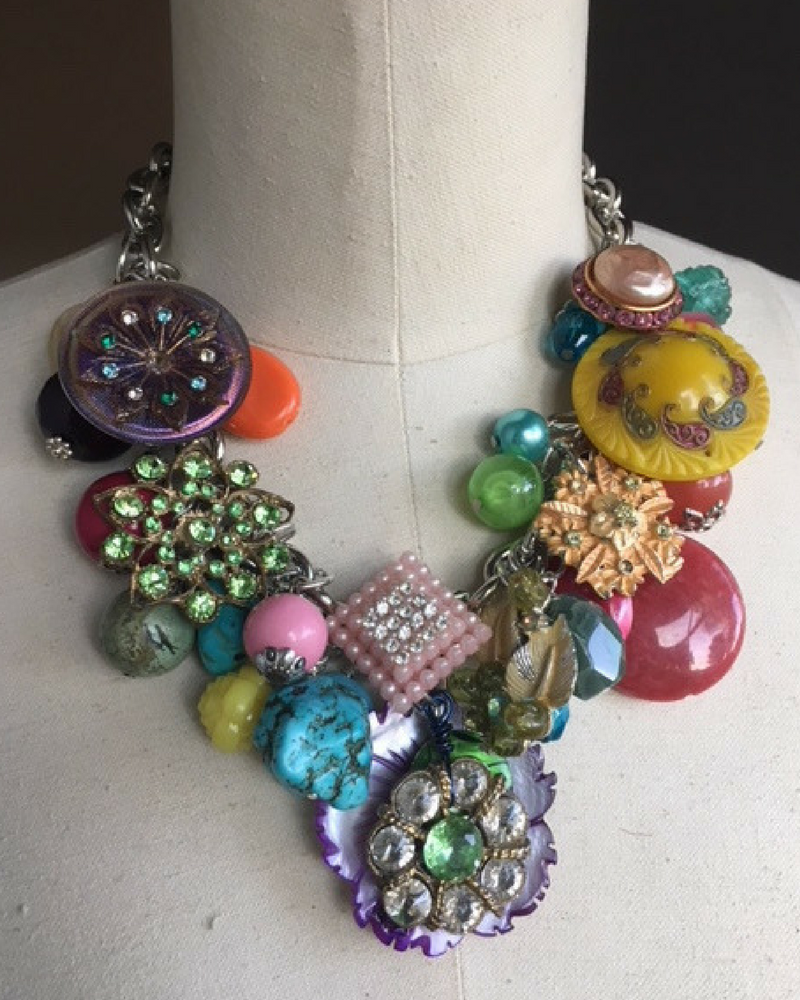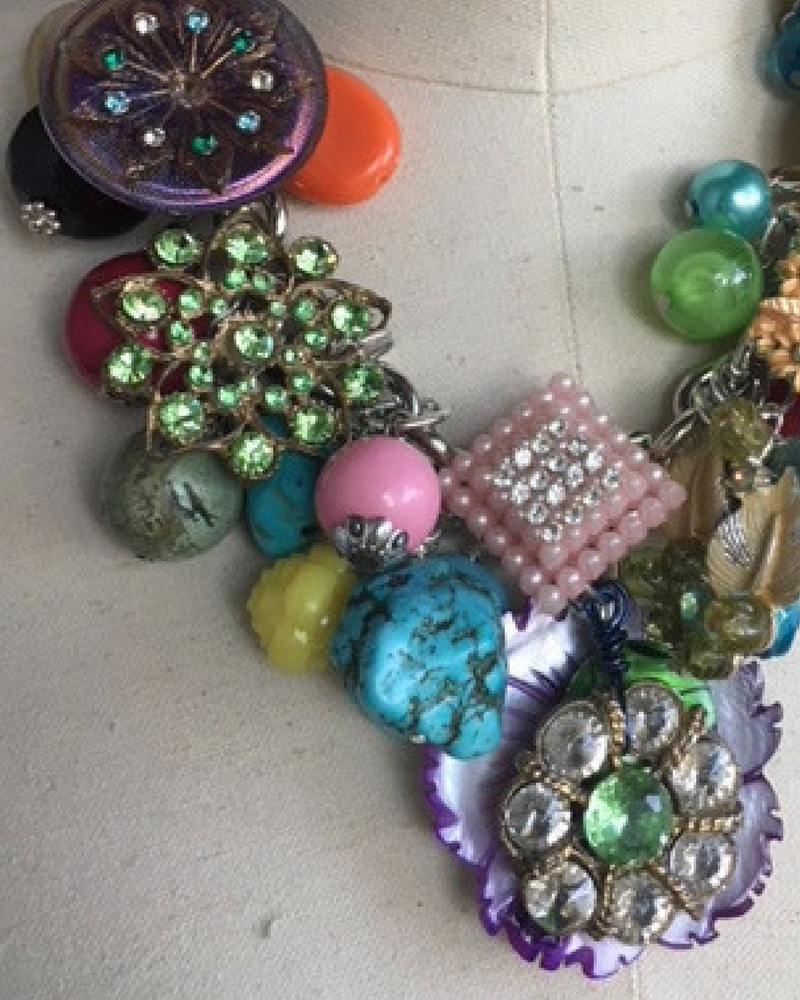 Are you ready to wear something no one else has?
This super fun bib necklace looks heavy but I balance the weight of the beads and charms and buttons with a thick chain and oversized clasps on the backside. You'll be surprised at how comfortable it is to wear.
This piece has:
1 green rhinestone pendant
1 purple Czeck glass button
1 large shell centerpiece
1 orange metal flower pendant
1 round green stone clear rhoneston centerpiece
1 round pink rhinestone button
1 square pink plastic vintage button
1 large yellow glass hat pendant
1 green beads & leaf earring
22 hand posted beads
1 hand stamped Ruby Mae Charm
It ships next business day from Arizona, first class USPS mail within a Velcro traveling pouch.